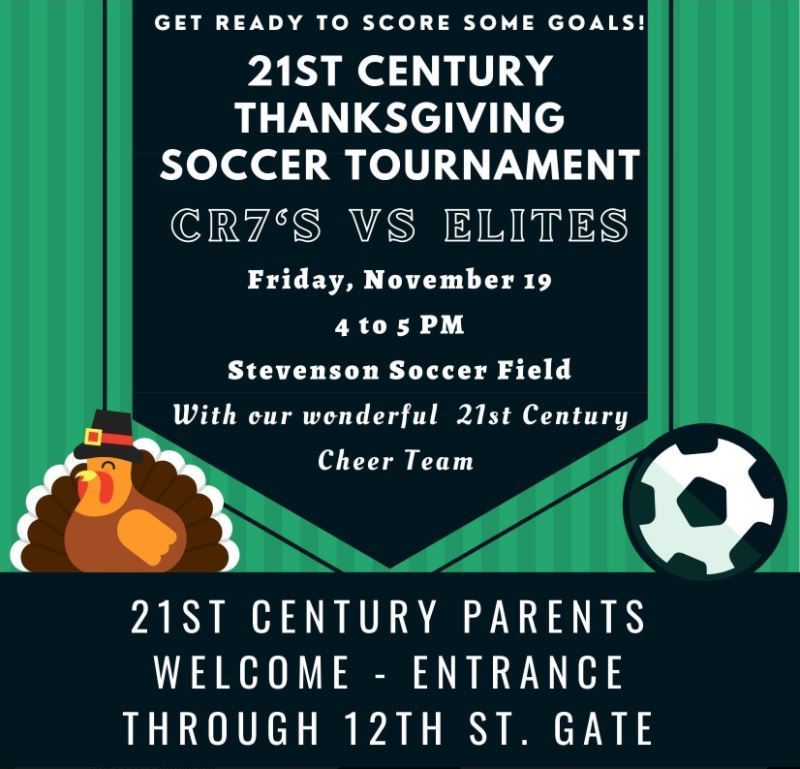 21st Century
Esperanza Romero
Thursday, November 18, 2021
UPDATE:
21st Century Soccer game been rescheduled for tomorrow, Friday the 19th.
Students in the cheer squad and soccer game should stay for the 21st Century Program today for practice. Thank you!
-----------
AVISO:
El partido de fútbol del siglo 21 ha sido reprogramado para mañana viernes 19.
Los estudiantes en el equipo de porristas y el juego de fútbol deben quedarse hoy para ensayar. ¡Gracias!